Thanks Barack… Second Person Diagnosed With Ebola In Texas
Nothing to see here, folks, we can totes trust the government not to further fuck things up, amiright?
The Daley Gator
A Texas healthcare worker who provided care for Thomas Eric Duncan, the first patient to be given a diagnosis of Ebola in the US, , has tested positive for the deadly virus.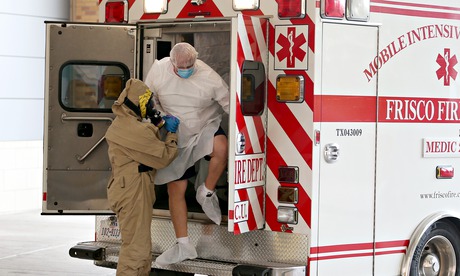 At a Sunday morning press conference at the hospital, it was confirmed that a close contact of the healthcare worker – who officials said was wearing full protective gear when he or she made contact with Duncan – has also been placed, "proactively", in isolation.
Dr Tom Frieden, the head of the Centers for Disease Control and Prevention (CDC), said the diagnosis of the healthcare worker showed there had been a clear breach of safety protocol at the hospital.
The worker was reported to be in stable condition in isolation at the Texas Health Presbyterian hospital in Dallas. The hospital is no longer taking any other emergency patients.
Frieden told CBS the worker had treated Duncan multiple times…
View original post 843 more words